Rifle Sling with Ammunition Loops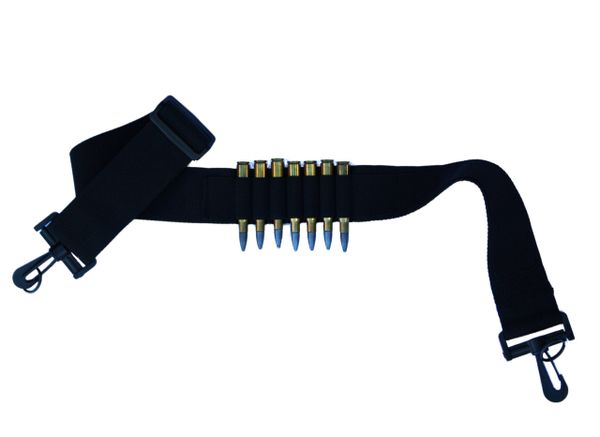 Rifle Sling with Ammunition Loops
The AlphaHolster shotgun and rifle slings are the latest addition to our line of firearm accesories. We designed these slings to be strong, comfortable and quite. The swivel clips are military grade black plastic that will not squeak, rust, or become reflective with age. The sling also includes two compression rings to fit a wider range of gun configurations. The sling can be unfastened at the barrel or the buttstock to change to carry around the chest/shoulder rather than on one shoulder. This sling is made in Rock Hill, SC USA.
This sling is not padded and has a slide length adjustment. We also offer slings with padding and slings with Velcro (tm) adjustment.
Don't forget to check out our line of made in USA concealed firearms holsters as well.